CONTENTS
1) Rishi Sunak – Challenges , India -UK relations
2) Indo China trade
3) Mains value addition
4) Prelims ,PIB. Places , Sports
GS-II- Polity
INDIA -UK Relations
CONTEXT – Historic day for the United Kingdom, which got its first-ever non-white Prime Minister in Rishi Sunak, the former Chancellor of the Exchequer and Britain's youngest Prime Minister in recent times.
Challenges
1. Brexit (Exit from European union)– Hard stance over Brexit and fail to keep up promises led to downfall of earlier Theresa and Johnson. Ms. May could have opted for a Norway-type agreement, which would have allowed for Britain to remain in the European Economic Area and pursue a customs agreement with the EU, thereby protecting its most important trading relationship
2. Internal democracy – Stability is needed for country development as he is the 5th PM in last 6 years.
3. Health – the NHS is now on its knees because of under-funding and a lack of staff.
4. Productivity- 4% drop in productivity in 15 years as a result of the Brexit-induced loss of market access and openness to trade.
5. Economic turmoil– He recognised in his first speech since becoming Prime Minister, Britain 'faces a profound economic crisis. The markets looked with scepticism at the Truss government's attempts to repudiate 'economic orthodoxy' with deep, unfunded tax cuts
6. Others –Mortgages, a continuing cost-of-living crisis, and strikes by multiple workers unions.soaring inflation, Unemployment.
Though there are global economic headwinds, most of these problems are of Westminster's own making. Whether Mr. Sunak's time in Downing Street is short or long, it will be a turbulent stay.
India's implications
Source of pride to many British Asians .
It may have a great symbolic value for India, but that does not imply that the India-UK relations are going to be "special" from now onwards.
PM Rishi Sunak will be equally sensitive to charges of favoritism
a. Trade –India -UK Free trade agreement are in talks, now it will get impetus and may move in positive direction speedily.
b. Education– India represent the second-largest contingent of foreign students in the United Kingdom after China.Students will be benefitted with weakwning of pound. "I want to make sure that its easy for our students to travel to India and learn .Its two way relationship as said by Rishi Sunak..It implies easy travel to UK .
c. Defense – Deepening of the bilateral defense cooperation will continue to meet the challenges of a rising but hegemonistic China.
d. Business – Incidentally, nine of the United Kingdom's top 100 entrepreneurs, and three of the twenty wealthiest UK residents, are Indian. Many Indian business magnates own second homes in the United Kingdom. Indian firms cant utilise UK as gateway to EU .
e. Indian Diaspora – Indian-origin people in the UK are concerned, numbering 1.4 million, they account for 2.5 percent of the overall British population.
f. Political – Sunak's rise, thus, will further consolidate the preference of the Hindus and Christians of Indian origin.
Roadmap 2030 –It is mainly focused on India -UK Free trade agreement .Elevated ties to comprehensive strategic partnership. Also includes fields of health , climate , education, S&T , defence.It was launched in 2021 .
MAINS Q
How will the India-UK relations take shape after Rishi sunak being elected as Prime Minister?
GS-III-Economy
INDIA- CHINA TRADE
Context –India's trade equation with China has been improving in recent years with outbound shipments rising faster than imports.
Stats
• China is one of India's large trading partners, with trade flows between the two countries having grown 59% from about $72 billion in FY15, to $115.4 billion in FY22.
• Exports -$11.9 billion in FY15 – risen 78.1% to $21.25 billion last year
• Imports stood $60.4 billion in FY15 -rose 55.8% to $94.16 billion.
Exports to China – Driven largely by vital raw materials
Imports
• Intermediate goods account for more than a third of India's imports from China, while capital goods constitute another 19.3%, with telecom and power sector gear being key drivers, which helped meet domestic demand in these fast-expanding sectors.
• The major items of import from China are electronic components, computer hardware and peripherals, telecom instruments, organic chemicals, industrial machinery for dairy, residual chemicals and allied products, electronic instruments, bulk drugs and intermediates.
The production-linked incentive schemes for different sectors will help reduce the dependence on such imports over time, even as technical regulations framed for products such as toys, electronics, chemicals and fertilizers will check sub-standard imports.
MAINS VALUE ADDITION
GS-II -Governance
• The Kerala Infrastructure and Technology for Education (KITE), the State government agency that runs the educational channels KITE VICTERS and KITE VICTERS Plus, has taken a wait-and-watch approach over the latest advisory from the Union Ministry of Information and Broadcasting that bars States from broadcasting content on their own.
• The advisory says no Ministry or department of governments at the Centre, States and Union Territories and their associated entities should enter into broadcasting or distribution of broadcasting activities in future.
• Indian news consumers' trust in private TV news channels is relatively much lower than their belief in newspapers and yet television continues to be the dominant news source. News websites is the third preferred source for accessing news after news channels and newspapers .
GS- III-Environment
• City breathes its cleanest post-Deepavali air in 8 years- Though people violated the ban on bursting firecrackers leading to a spike in pollution, the air quality improved as the day progressed due to favourable meteorological conditions.
• Over 3,30,000 people died in India due to exposure to particulate matter from fossil fuel combustion in 2020, says the 2022 report of The Lancet countdown on health and climate change.
GS-III-Energy
• Tightening markets for LNG worldwide and major oil producers cutting supply have brought on 'the first truly global energy crisis,' International Energy Agency (IEA) head Fatih Birol
GS-IV
• Santosh Karnani, a 2005-batch Indian Revenue Service (IRS) officer posted as Additional Commissioner of Income Tax in Ahmedabad, fled from his office to evade arrest after being booked by Gujarat's Anti-Corruption Bureau -ACB, for allegedly accepting a bribe of ₹30 lakh.
PRELIMS
✓ United Nations Security Council resolution 1591, adopted on 29 March 2005, on the situation in Sudan , the council placed a travel ban and asset freeze on those "impeding the peace process" in Darfur.
✓ The Tamil Nadu Idol Wing-CID has traced two Chola-era bronze idols that were stolen about 50 years ago from the Vishwanatha Swamy Temple at Alathur in Tiruvarur district and smuggled to the United States.
✓ Miya museum opened by migrant muslims in house given in PMAY closed by Assam government.
✓ 50TH CJI -Justice D Y Chandrachud
First female CJI to be in 2027- Justice Nagarathna
✓ Tropical storm – Sitrang – in Bangladesh.
✓ Around 14.62 lakh new members joined the Employees' State Insurance Corporation ESIC-run social security scheme in August 2022,
PIB
▪ President will present Silver Trumpet and Trumpet Banner to the President's Bodyguard.
Places in news
▪ Cholistan desert – Pakistan
▪ West bank – Palestine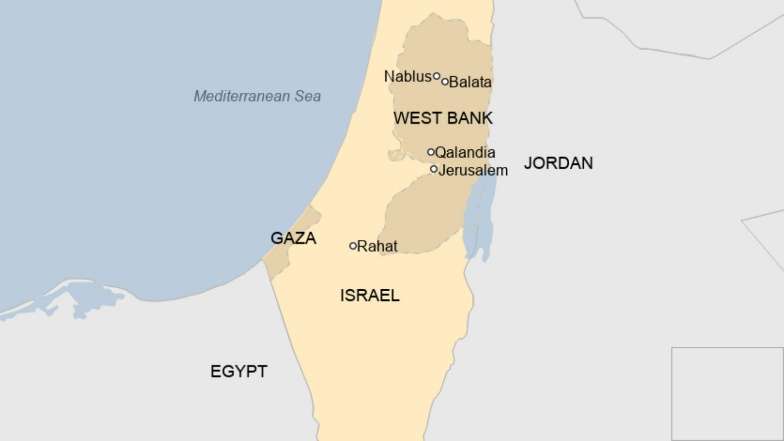 ▪ Ethiopia -Tigary conflict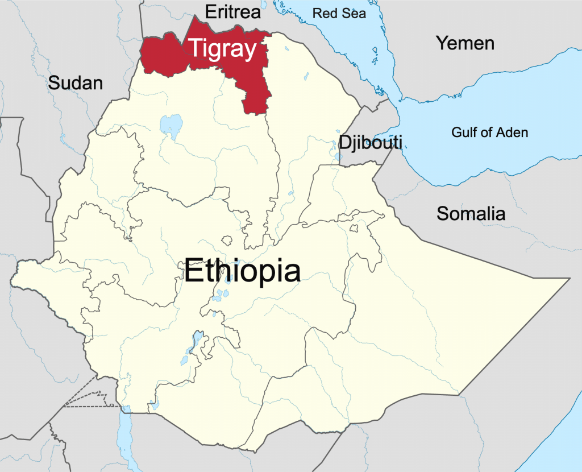 Sports news
1. Harmanpreet singh appointed as captain of 22 member Indian men's hockey team for FIH pro league.
2. Karman kaur Thandi won $60,000 ITF (Tennis) women's event in Canada.
3. P.V.Sindhu is world's top 5th position in women's singles – Badminton.
4. McIlory from Ireland is 4 time winner USPGA tour CJ cup -Golf.