VINAYKUMAR G B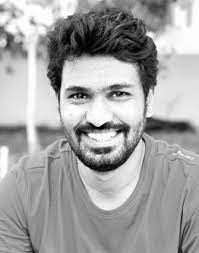 VINAYKUMAR G B
Vinay sir is founder and Director of INSIGHTSIAS. He has helped thousands of aspirants to fulfill their dream of becoming an officer. one of the most humble human being one will ever encounter, he is also a wellknown author, orator and a great admirer of truth, honesty and integrity.
P-IAS is proud to consider him as a mentor, guide in every walk of life.
ASHISH GHADGE
ASHISH GHADGE
Ashish sir is instrumental in providing effective and result based mentoring to aspirants. his biggest asset is his articulation about aspirants and an appropriate way of approach for them to get success in competitive exams.
P-IAS has learned many mentoring techniques from him and look forward to learn more…..
Dr. N.V.SREEDIVYA
Dr. N.V.SREE DIVYA
Dr. Sree Divya is a Radiologist in Andhra Pradesh. Herself a brilliant student, she has devised many techniques for remembering complicated concepts. Herself an accomplished academic, she completed her studies after getting married to the love of her life. She and her ever supportive husband Dr. Vinod Reddy are an inspiration for this generation and many more to come.
P-IAS is thankful for their ever supportive approach to us. This has become a reality due to them.