CONTENTS
1) Cholas vs water governance
2) Executive functions of governor
3) Dharavi development project
4) DISHA meetings
5) LVM 3
6) Mains value addition
7) Prelims ,PIB
GS-I / II –Culture and water Governance
Ancient stewardship now stamped on the present-Editorial
Chola Governance
• Ponniyin Selvan (PS), or 'Son of the Cauvery' -A movie in South India -PS I -A Chola king isradiant as the sun and as majestic as the seas that he had mastered — is Raja-Dhi-Raj, 'Rajakesari' 'Arulmoli' Raja Raja Chola I.
• The great anicut of Kallanai (Tamil Nadu) By Karikala Chola created, one of the oldest water regulatory structures and a heritage irrigation structure that is still in use today.
• Astute Governance model – Raja Raja Chola I administration focused on water and unique as he established an astute governance model.
Village administration in Chola period –
• In 2020, PM during the foundation stone laying ceremony of Parliament highlighted "historical evidence in the village of Uttaramerur… in Tamil Nadu" and how "stone inscriptions on the panchayat system prevalent during the Chola empire" explained how "every village was categorized as Kudumbu, which we call the ward today. One representative from these kudumbus was sent to the General Assembly, as it happens today".
• The people had the right to recall if any candidate/representative failed to declare details of his property.
• The Chola kings granted autonomy to village councils to make decisions about their villages while the kingdom held the power of audit over them.
• One of the most remarkable strategies of the great king to unify the land under him was to convert landlords into dependent government servants which gave the kingdom stability and made the king and his central cabinet the fulcrum around which the kingdom operated.
Cholas –Water management of the highest order
• As dictated by Visnu and Vasistha's Dharma Shastras as well as Chanakya's Arthashastra, instructions on water management were followed by him closely.
• The king's focus on water conservation and rainwater harvesting were such that his kingdom had thousands of ancient tanks serving communities; there were well-laid down rules for planning and the management of water.
• These tanks were built according to the topography of the Deccan plateau.
• Every village had a Neerkatti, in-charge of irrigation, who supplied water from these tanks to the fields by following a schedule.
• Activities supervised by village council which discussed, planned and managed the resources judiciously.
• The Parakesarivarman inscriptions highlight the punishment for unauthorised withdrawal of water. The minimum parameter, of 2.5 times, is still used by the Government when it comes to planning and building dams.
• In governance, Raja Raja Chola I was not only a micro manager of the highest order but also an ambitious planner and an executor-par-excellence like his forefathers.
• In his lifetime, he built over 5,000 dams and set up a water ministry. Some such as the Uyyakondan channel (985-1013 AD) are still functional.
• Flood management was considered to be a pious duty;
• Provision to effect the cost equivalent to labour for various works of irrigation and water management — which is followed under the Mahatma Gandhi National Rural Employment Guarantee Act.
• Inscriptions have shown that the government and people used to work together for water conservation — again followed by the Jal Shakti Abhiyan.
Other dynasties -Water governance
• We really do not have to look for new theories and practices in water conservation. We just have to revisit the past.
• When Kempegowda began to work on his dream city of Bengaluru, his mother only had two pieces of advice — 'Keregalam Kattu, and Marangalam Nedu (Build lakes, plant trees').
• The Pallavas had a separate body for lake management called the "Eri Varyam".
• King Rudradaman of Junagadh, Gujarat, spent all of his personal fortune repairing the embankments of lake Sudarshana when it was destroyed in a cloud burst.
• Rani Ki Vav (or the queen's stepwell) in Gujarat ,built by queen Udayamati in memory of King Bhimdev — also a symbol of love, wherein a heritage structure quenches the thirst of millions.
Vital ingredient of kingdom is empathy — Be it water or something else, empathy lies at the beating heart of a great empire. Our ancestors were a super generation ahead of its times, but tightly fastened to the teachings of the past.
MAINS Questions
Role of our ancestors in water governance and its relevance in present day.?
How water management of cholas / ancient rulers has set an example of present day government schemes?
GS-II- Polity
GOVERNOR
CONTEXT – In an unprecedented move, Governor Arif Mohammed Khan directed the Vice-Chancellors of nine universities in Kerala to tender their resignations by 11.30 a.m.
Background
• In a communique, the Governor alleged violation of University Grants Commission (UGC) norms in the Vice-Chancellor appointment process.
• The Raj Bhavan said the search committees had failed to submit a panel of three to five candidates to the Chancellor based on which the Governor could exercise his informed judgment.
• Instead, the committees arbitrarily proposed a single name for the top academic posts, thereby hobbling the Chancellor's right to use his discretion.
The executive powers and functions of the Governor are:
1. All executive actions of the government of state are takenin his name.
2. He can make rules specifying the manner in which the Orders and other instruments made and executed in his name shall be authenticated.
3. He can make rules for more convenient transaction of the business of a state government and for the allocation among the ministers .
4. He appoints the chief minister and other ministers. There should be a Tribal Welfare minister in the states of Chattisgarh, Jharkhand, Madhya Pradesh and Odisha appointed by him.
5. He appoints the advocate general of a state and determines his remuneration.
6. He appoints the state election commissioner and determines his conditions of service and tenure of office. However, the state election commissioner can be removed only in like manner and on the like grounds as a judge of a high court.
7. He appoints the chairman and members of the state public service commission. However, they can be removed only by the president and not by a governor.
8. He can seek any information relating to the administration of the affairs of the state and proposals for legislation from the chief minister.
9. He can require the chief minister to submit for the consideration of the council of ministers any matter on which a decision has been taken by a minister but which has not been considered by the council.
10. He can recommend the imposition of constitutional emergency in a state to the president. During the period of President's rule in a state, the governor enjoys extensive executive powers as an agent of the President.
11. He acts as the chancellor of universities in the state. He also
appoints the vicechancellors of universities in the state.
Who holds office during pleasure of governor -CM ,Ministers, Advocate General
MAINS
What are executive functions of governor and recent issues / conflict with state government in executing his functions?
DHARAVI DEVELOPMENT PROJECT
Context – Union Railway Minister and Maharashtra's deputy Chief Minister signed a 'definitive agreement' for handing over 47.5 acres of Railway land in Dadar for the Dharavi Redevelopment Project.
Will Mumbai be slum-free?
• As per the Slum Rehabilitation Authority (SRA) scheme, 48.35% of Mumbai's population live in slums.
• And of Mumbai's total area about 24% is occupied by slums
• In 2017, Mr. Fadnavis, then Chief Minister, had said that "Making Mumbai slum-free is part of affordable housing for all".To create 22 lakh affordable houses to cater to the urban and rural areas in Maharashtra.
How much will redevelopment cost?
• The cost of the project is estimated to have gone up more than six times from ₹4,000 crore in 2004 to ₹26,000 crore in 2019.
• The State government is looking at a joint venture wherein they will hold a 20% stake while the selected lead bidder will hold a majority 80% stake.
What does the project entail?
• This is the fourth time in the last 18 years that the Maharashtra government is attempting to re-build Asia's largest slum cluster which is home to close to 58,000 families and around 12,000 commercial establishments.
• The redevelopment plan is an integrated development approach of the residential, commercial, and industrial with a floor space index of over 4.
• The project includes development of "necessary on-site and off-site infrastructure, including water supply, sewage disposal, electricity supply, piped gas system within seven years from the date of a commencement certificate for the first phase."
• Companies seek atleast 10-12 years for the entire process to be completed.
GS-II– Governance
DISHA
CONTEXT – Union minister Jitendra presides over DISHA meetings in Kishtawar in Jammu & Kashmir.
• Kishtwar in Jammu and Kashmir has emerged as North India's power hub under the Modi government .
• Will be adding 1 Mega Watt Solar Power Plant for the holy spot of Machail which would be a great boon for the pilgrims in the Machail yatra.
• Reviewed the latest status of projects including Macadamization on Sarthal Road and widening and upgradation of Kishtwar-Palmar-DangDangduran Road.
• Stressed the potential of the Lavender cultivation under Aroma Mission & development of Saffron Park in district which can be instrumental in doubling the farmer's income.
• Handed over the Keys of Commercial vehicles to beneficiaries under "Mumkin" Scheme of Mission Youth .
• Nikshay Poshan Yojana" for identified TB patients were also handed
District Development and Monitoring Committee (DISHA) Meeting
• Formed to ensure better coordination among all the elected representatives in Parliament, State Legislatures and Local Governments (Panchayati Raj Institutions/Municipal Bodies) for efficient and time-bound development.
• It is a government wide initiative that seeks to promote participative governance and deliberative democracy.
• DISHA seeks to achieve this by facilitating a quarterly review of all development activity at the district level.
• The Chairperson is the senior most MP-Loksabha, elected from the district and nominated by the Ministry of Rural Development.
• The District Collector is the Member Secretary responsible for convening the meeting and ensuring effective and timely follow up.
GS-III-S&T
LVM3- Launch vehicle mark 3
Context – PM congratulated NSIL, IN-SPACe and ISRO on the successful launch of heaviest vehicle LVM3. LVM3 exemplifies Atmanirbharta & enhances India's competitive edge in the global commercial launch service market
LVM3
The LVM3-M2 mission is a dedicated commercial mission for a foreign customer OneWeb, through NSIL. It is the first multi-satellite mission with 36 OneWeb Satellites to the LEO as the heaviest Payload mass of 5,796 kg. of LVM3 till date.
Salient features of the Mission
• First Commercial Mission of LVM3
• First Multi-Satellite mission with 36 OneWeb Satellites onboard
• First launch of LVM3 to LEO
• First Indian rocket with six ton payload
• First NSIL Mission with LVM3
• First OneWeb Mission with NSIL/DoS
Technical Highlights:
• Handling of multiple satellite separation events
• Increased nominal mission duration
• Ensuring safe separation distance through C25 stage re-orientation and velocity addition
• Ensuring data availability for entire mission duration
• Realization of New payload adaptor and interface ring for the satellites dispenser
OneWeb Constellation Summary:
• OneWeb Constellation operates in a LEO Polar Orbit
• Satellites are arranged in 12 rings (Orbital planes) with 49 satellites in each plane.
• The orbital planes are inclined to be near polar (87.9 Deg.)
• The orbital planes are 1200 km above the Earth
• Each satellite completes a full trip around the earth every 109 minutes.
• Theearth is rotating underneath satellites, so they will always be flying over new locations on the ground.
• In full service, each plane will have 49 satellites = 588 Satellites.
OneWeb Satellites Connectivity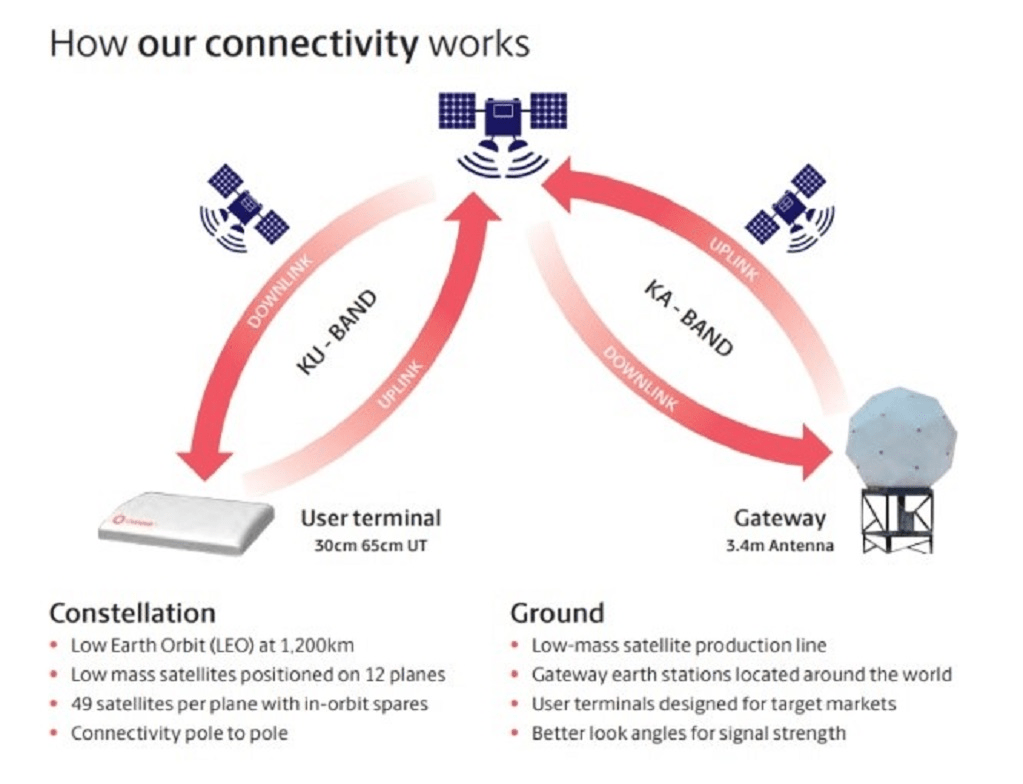 Other launch vehicles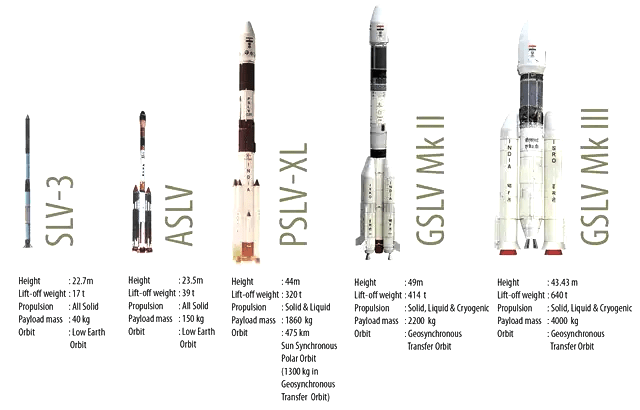 MAINS Q
What is LMV 3 .What are its features and uses.Role in connectivity
MAINS VALUE ADDITION
GS-III –Agriculture,Disaster.
➢ Mr. Thackeray demanded that it declare 'wet drought' across the State on an urgent basis to bring relief to the farmers.
GS- III-Doping violations
➢ Kamalpreet Kaur, the 26-year-old Indian discus thrower, was banned for three years with effect from March 29 after she tested positive for a prohibited substance
➢ With Kaur, 62 Indian athletes have been caught doping or in possession of banned substances, according to the Athletics Integrity Unit (AIU) of World Athletics.
➢ Only Russia has recorded more doping violations than India with 87 athletes receiving punishment
PRELIMS
✓ Union Minister of Petroleum and Natural Gas Hardeep Singh Puri recently inaugurated Asia's largest Compressed Bio Gas (CBG) plant in Lehragaga, Punjab.
✓ Kerala govt launches 'Kunjapp' mobile app to prevent cybercrimes against children.
✓ Financial Action Task Force (FATF) blacklists Myanmar, calls for due diligence to transactions in nation.
✓ Virat Kohli accelerated India's spectacular chase against Pakistan in the ICC Twenty20 World Cup Super 12 clash here at the Melbourne Cricket Ground.
✓ The sandalwood spike disease (SSD)-Invisible disease, once only in forest areas, started spreading to private commercial fields , can transmit through seeds of infected trees through the presence of disease-causing bacteria called Phytoplasma.
✓ High Commissioner of UK , Alex Ellis says the U.K. has offered help to the Indian government, and India will be absolutely central to ensuring a safe and open Indo-Pacific; earlier, the U.K. had offered collaboration in the development of aircraft carrier and sixth generation fighter technologies
PIB
✓ PM launches Rozgar Mela – recruitment drive for 10 lakh personnel; appointment letters were handed over to 75,000 inducted appointees
✓ – PM participates in 'Griha Pravesham' of more than 4.5 Lakh beneficiaries of PMAY-G in Madhya Pradesh
✓ 3-Day Indian Urban Housing Conclave 2022 organised at Rajkot, Gujarat