22 November 2022
Content  
General Lachit Borphukan
Electoral Bond
India's first suicide prevention policy
PM KISAN, a game changer DBT Scheme
Olive Ridley sea turtles
Measles
Black swan event and Grey Rhino event  
General Lachit Borphukan
Context-400th birth anniversary celebrations of Ahom General Lachit Borphukan
Who was Lachit Borphukan?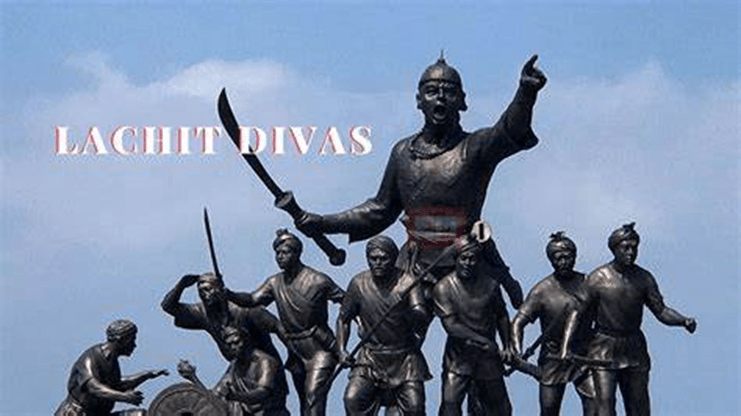 He was a commander in the Ahom kingdom.
Known for his leadership in the 1671 Battle of Saraighat that thwarted a drawn-out attempt by Mughal forces under the command of Ramsingh I to take over Ahom kingdom.
The battle of Saraighat was fought on the banks of the Brahmaputra in Guwahati.
The National Defence Academy (NDA), ever since 1999 has been conferring the best passing out cadet with the Lachit Borphukan gold medal.
Electoral Bond
The need to have full disclosure on electoral bonds and political funding
Electoral Bond is a financial instrument for making donations to political parties.
The bonds are issued in multiples of Rs. 1,000, Rs. 10,000, Rs. 1 lakh, Rs. 10 lakh and Rs. 1 crore without any maximum limit.
State Bank of India is authorised to issue and encash these bonds, which are valid for fifteen days from the date of issuance.
These bonds are redeemable in the designated account of a registered political party.
The bonds are available for purchase by any person (who is a citizen of India or incorporated or established in India) for a period of ten days each in the months of January, April, July and October as may be specified by the Central Government.
A person being an individual can buy bonds, either singly or jointly with other individuals.
Donor's name is not mentioned on the bond.
Government Intervention in Health Sector
India's first suicide prevention policy
The Ministry of Health and Family Welfare on Monday announced a National Suicide Prevention Strategy, the first of its kind in the country, with time-bound action plans and multi-sectoral collaborations to achieve reduction in suicide mortality by 10% by 2030.
Need
In the past three years, the suicide rate has increased from 10.2 to 11.3 per 1,00,000 population, the document records. The most common reasons for suicide include family problems and illnesses, which account for 34% and 18% of all suicide-related deaths.
Approach
The strategy broadly seeks to establish effective surveillance mechanisms for suicide within the next three years,
Establish psychiatric outpatient departments that will provide suicide prevention services through the District Mental Health Programme in all districts within the next five years,
And to integrate a mental well-being curriculum in all educational institutions within the next eight years.
It envisages developing guidelines for responsible media reporting of suicides, and restricting access to means of suicide.
PM KISAN, a game changer DBT Scheme
PM KISAN Scheme is a Central Sector Scheme to supplement financial needs of land holding farmers. Financial benefit of Rs. 6000 per year is transferred into the bank accounts of farmer families through direct benefit transfer. Certain categories of higher economic status are excluded from the scheme.
This ambitious scheme, which was launched on 24th February, 2019 by Hon'ble Prime Minister, is one of the largest DBT Schemes in the world. The scheme has been able to reach out to crores of farmers, with no middlemen involved in between. Maintaining absolute transparency in the process of registration and verification of beneficiaries, Government of India has been able to transfer benefits within minutes of press of a button by Hon'ble Prime Minister during the bulk release events.
The release of benefits for any instalment period under PM KISAN has now crossed 10 crore farmers from 3.16 crore for the first instalment period – more than 3 times increase in over 3 years.
Verification
The success of this scheme lies in the improvements introduced over time for verification and validation of the farmer details.
Mandatory fields have been put in place since inception for the first level check.
Once the data of eligible farmers is checked and verified by the States, it is updated on
The PM KISAN portal and the same is sent to PFMS for validation of financial details;
To UIDAI server for authentication of Aadhar;
To income tax server to check income tax payee status;
And to NPCI to verify Aadhaar seeding of the bank accounts.
This has enabled the Government in continuous validation and verification of the existing and new beneficiaries.
Olive Ridley sea turtles
Context-Olive Ridley sea turtles sighted off Odisha coast
Features of Olive Ridley Turtles:
The Olive ridley turtles are the smallest and most abundant of all sea turtles found in the world.
These turtles are carnivores and get their name from their olive coloured carapace.
Protection Status:
Wildlife Protection Act, 1972: Scheduled 1
IUCN Red List: Vulnerable
CITES: Appendix I
Habitat:
They are found in warm waters of the Pacific, Atlantic and Indian oceans.
The Odisha's Gahirmatha Marine Sanctuary is known as the world's largest rookery (colony of breeding animals) of sea turtles.
Arribada (Mass Nesting):
They are best known for their unique mass nesting called Arribada, where thousands of females come together on the same beach to lay eggs.
They lay their eggs over a period of five to seven days in conical nests about one and a half feet deep which they dig with their hind flippers.
Threats:
Marine pollution and waste
Human Consumption: They are extensively poached for their meat, shell and leather, and eggs.
Plastic Garbage: An ever-increasing debris of plastics, fishing nets, discarded nets, polythene and other garbage dumped by tourists and fishing workers.
Fishing Trawlers: Overexploitation of marine resources by use of trawlers often violates the rule to not fish 20 kilometres within a marine sanctuary.
Measles
Context-Mumbai sees 24 fresh measles cases, one suspected death
About Measles:
What is It? Measles is a highly contagious viral disease. It remains an important cause of death among young children globally, despite the availability of a safe and effective vaccine.
Spread: Measles is transmitted via droplets from the nose, mouth or throat of infected persons.
Initial symptoms, which usually appear 10–12 days after infection, include high fever, a runny nose, bloodshot eyes, and tiny white spots on the inside of the mouth. Several days later, a rash develops, starting on the face and upper neck and gradually spreading downwards.
Vulnerability: Severe measles is more likely among poorly nourished young children, especially those with insufficient vitamin A, or whose immune systems have been weakened by HIV/AIDS or other diseases.
The most serious complications include blindness, encephalitis (an infection that causes brain swelling), severe diarrhoea and related dehydration, and severe respiratory infections such as pneumonia.
Prevention: Routine measles vaccination for children, combined with mass immunization campaigns in countries with low routine coverage, is key public health strategies to reduce global measles deaths.
Preventive efforts: Under the Global Vaccine Action Plan, measles and rubella are targeted for elimination in five WHO Regions by 2020. WHO is the lead technical agency responsible for coordination of immunization and surveillance activities supporting all countries to achieve this goal.
Black swan event and Grey Rhino event
A black swan event is unpredictable.
A black swan event results in severe and widespread consequences.
After the occurrence of a black swan event, people will rationalize the event as having been predictable (known as the hindsight bias).
Grey Rhino event
A Grey Rhino is a "highly probable, high impact yet neglected threat … grey rhinos are not random surprises but occur after a series of warnings and visible evidence,"
Grey Rhino is a two-tonne thing with its horns pointed our way and its massive weight bearing down on us. We've a choice to do something about it or not. It's a metaphor for so many of the things that go wrong in business, in policy, and in our personal lives that are avoidable. We do not pay enough attention to the big obvious problems that are in front of us.
The "Dotcom Crash" and the 2008 Global Financial Crisis are perfect examples of Grey Rhinos which came with adequate warnings, but no attention was paid to them which led to them snowballing into something so big.