Current Affairs 17 October 2022
CONTENTS

Food day -No one leave behind
Global hunger index 2022
Old pension scheme
Mains value addition
Prelims, PIB , Sports
General Studies 1 + 2
FOOD DAY AS A REMINDER TO 'LEAVE NO ONE BEHIND'
Stats
Around 828 million people worldwide do not have enough to eat, and over 50 million people are facing severe hunger.
The Hunger Hotspots Outlook (2022-23) — a report by the Food and Agriculture Organization of the United Nations (FAO) and the World Food Programme (WFP) — forebodes escalating hunger, as over 205 million people across 45 countries will need emergency food assistance to survive.
World Food Day (October 16)
Challenges to Food and nutrition security
Impacts of the COVID-19 pandemic,
Climate change
Spiralling food inflation
Conflict, and inequality.
What needs to be done
The promise to end hunger by 2030 is possible only through collective and transformational action
To strengthen agri-food systems;
Better production, better nutrition,
A better environment, and
A better life.
Better production, better nutrition
India has had an inspiring journey towards better production and achieving self-sufficiency and is now one of the largest agricultural product exporters
However, recent climate shocks have raised concerns about India's wheat and rice production over the next year.
Therefore, it is important to place a greater focus on climate adaptation and resilience building.
Agri-food systems
By 2030, India's population is expected to rise to 1.5 billion.
Will need to provide for and sustainably support an increasing population.
There is increased recognition to move away from conventional input-intensive agriculture towards more inclusive, effective, and sustainable agri-food systems that would facilitate better production.
World Food Day is a reminder to 'Leave No One Behind', and is an opportunity — perhaps the most urgent one in recent history — for nations to strengthen food security nets, provide access to essential nutrition for millions and promote livelihood for vulnerable communities.
India's initiatives
One of India's greatest contributions to equity in food is its National Food Security Act (NFSA) 2013 which anchors the Targeted Public Distribution System (TPDS),
PM POSHAN scheme (earlier known as the Mid-Day Meals scheme), and
Integrated Child Development Services (ICDS).
The Government took measures to improve these programmes with digitisation and measures such as rice fortification, better health, and sanitation.
Food safety nets and inclusion are linked with public procurement and buffer stock policy — visible during the global food crisis (2008-12) and the COVID-19 pandemic fallout,to benefit vulnerable and marginalised families
An International Monetary Fund paper titled 'Pandemic, Poverty, and Inequality: Evidence from India' asserted that 'extreme poverty was maintained below 1% in 2020 due to the Pradhan Mantri Garib Kalyan Anna Yojana (PMGKAY).
India's upcoming G20 presidency is an opportunity to bring food and nutrition security to the very centre of a resilient and equitable future.
A better environment
Soil degradation by the excessive use of chemicals, non-judicious water use, and declining nutritional value of food products need urgent attention.
Millets have received renewed attention as crops that are good for nutrition, health, and the planet.
They need fewer inputs, they are less extractive for the soil and can revive soil health.
2023 as the International Year of Millets. India is the world's leading producer of millets, producing around 41% of total production in 2020.
The national government is also implementing a Sub-Mission on Nutri-Cereals (Millets) as part of the NFSM.
State-level missions in Odisha, Madhya Pradesh, and Andhra Pradesh are a testament to India's resolve to revive these indigenous crops.
Millet conservation and promotion

Addressing food security,

Aligns with the Sustainable Development Goals (SDG) agenda.

Increase yields for smallholder farmers, including rural women.

The International Fund for Agricultural Development's (IFAD's) Tejaswini programme with Madhya Pradesh showed that growing millets meant a nearly 10 times increase in income.
A better life
It is clear that the path to a better life resides in transforming food systems, making them more resilient and sustainable with a focus on equity, including by incentivising the protection of the commons; enhancing food and nutrition security and social protection networks, including by providing non-distortionary income support.
India can lead the global discourse on food and nutrition security by showcasing home-grown solutions and best practices, and championing the principle of leaving no one behind — working continuously to make its food system more equitable, empowering, and inclusive.
(THE ABOVE STATS & FACTS CAN BE USED IN ANSWERS TO COUNTER GLOBAL HUNGER INDEX REPORT WHICH WAS REJECTED BY INDIAN GOVERNMENT)
GS-II-Issues relating to hunger.
GLOBAL HUNGER INDEX
CONTEXT – The Ministry of Women and Child Development on Saturday rejected the Global Hunger Index (GHI) that ranked India 107 among 121 countries. It referred to the index as "an erroneous measure of hunger".
What is the Global Hunger Index? Covered in yesterday news (17-10-22)
Why these four metrics?
Undernourishment provides a basis to measure inadequate access to food , is among the lead indicators for international hunger targets, UN SDG 2.
Child stunting and mortality, offers perspective about the child's vulnerability to nutritional deficiencies, access to food and quality of nutrition.
Since children (especially below five) are at a developmental age there is a greater and urgent requirement for nutrition with results particularly visible.
This forms the basis of assessing nutritional requirement among children.
Child mortality indicates the serious consequences of hunger.
Reason of rejection -Ministry view
As per the Ministry, the report lowers India's rank based on the estimates of the Proportion of Undernourished (PoU) population.
It elaborates that the U.S. Food and Agriculture Organisation (FAO) estimate is based on the 'Food Insecurity Experience Scale (FIES)' survey module that bears a sample size of 3,000 respondents.
It stated that the data represented a miniscule proportion for a country of India's size.
It countered the assertions in the report pointing to India's per capita dietary energy supply increasing year-on-year due to enhanced production of major agricultural commodities in the country over the years.
The report is not only disconnected from ground reality but also chooses to ignore the food security efforts of the Central government especially during the pandemic
Pradhan Mantri Garib Kalyan Ann Yojna (PM-GKAY), provisioned an additional 5 kg ration per person each month.
GHI explanation
The GHI website explains that while FAO uses a suite of indicators on food security, the GHI only uses the PoU obtained through food balance sheets based on data reported by member countries, including India.
GHI lists down the source of the supply and its utilisation specific to each food category.
On why the GHI uses 3 child-specific indicators out of the four to calculate hunger for a country's population, the website explains, "By combining the proportion of undernourished (1/3 of the GHI score) with the indicators relating to children under age five (2/3 of the GHI score), the GHI ensures that both the food supply situation of the population as a whole and the effects of inadequate nutrition within a vulnerable subset of the population are captured.
All four indicators used in the calculation of the global hunger are recognised by the international community, including India, and used for measuring progress towards the UN SDGs."
GS- II – Welfare schemes for vulnerable sections of the population by the Centre and States and the performance of these schemes;
OLD PENSION SCHEME
NEWS- After Rajasthan and Chhattisgarh, Punjab is the latest State that has announced its plan to revert to the Old Pension Scheme .
| | |
| --- | --- |
| OLD PENSION SCHEME | NATIONAL PENSION SCHEME |
| Assured inflation-indexed monthly family pension till you (and your spouse) live(s) | Value is determined by the market prices in which the corpus is invested. |
| The OPS level is linked to the last pay you drew | The NPS is a corpus from which you can draw a pension after retirement |
| The OPS is a fixed government expenditure irrespective of an economic slowdown or a stock market crash, which makes it a good counter-cyclical policy measure during a crisis | According to a 2008 OECD study, the global financial crisis had wiped a total of $5 trillion off the value of private pension funds in rich countries compared to the start of the year |
| Argued that the OPS is a big hole in the exchequer's pocket (25% of the States' budget) | |
Issues & way forward
Argued that the OPS is a big hole in the exchequer's pocket (25% of the States' budget)
This number is misleading because three other parts of States' revenue receipts — tax the Centre collects on behalf of the States (SGST, a part of direct taxes, etc.); non-tax revenue that the States collect; and non-tax grant that the Centre shares with the States — have not been taken into account.
The tax-GDP ratio (State plus Centre's taxes) for 18 of the G20 countries. India is the fifth country from the bottom and performs poorly among BRICS nations. Even within that, two out of three rupees comes from indirect taxes, for which the poor have to pay the same as the rich for a commodity.
So, by increasing direct taxes — in particular corporate taxes — enough room can be created to ensure decent pensions for all.
Not only is there enough room in corporate taxes, a lot more can be mobilised if India were to target property and wealth taxes.
What is National Pension System (NPS)?
It is a government-sponsored pension scheme. It was launched in January 2004 for government employees. However, in 2009, it was opened to all sections.
The scheme allows subscribers to contribute regularly in a pension account during their working life. On retirement, subscribers can withdraw a part of the corpus in a lumpsum and use the remaining corpus to buy an annuity to secure a regular income after retirement.
This system is managed by PFRDA (Pension Fund Regulatory and Development Authority).
Who can join NPS?
Any Indian citizen between 18 and 65 years can join NPS.
An NRI can join NPS. However, the account will be closed if there is a change in the citizenship status of the NRI.
Now, any Indian citizen, resident or non-resident and OCIs are eligible to join NPS till the age of 65 years.
GS-III- Environment – Solid waste management
PUBLIC DASHBOARD TO TRACK PROGRESS OF REMEDIATION OF LEGACY LANFILLS
What is legacy landfill
Any waste that has remained dumped for over three months is considered "legacy",
Measures to tackle landfills
Swachh Bharat Mission (Urban) 2.0 ,one of the target — the remediation of all legacy landfills in the country — are in full swing and a public dashboard on the progress at 2,200 such sites
Launched on October 1, 2021 by Prime Minister Narendra Modi, the mission aims at making all cities "garbage-free" by the end of its five-year period.
Action plans for 1,000 legacy landfill sites had been approved by the Ministry, with each having a different timeline for completion.
The process of reconciliation of the details of all such sites was on and the online dashboard that would be launched in November would contain the exact number, size and remediation plans of the sites, which are estimated to be around 2,200. These "sizeable" landfills each contain at least 1,000 tonnes of waste and their preparations would be completed in this financial year.
Through the portal, citizens would be able to track the progress of their cities' action plans for remediation of legacy landfills.
Once removed, the sites would free up 15,000 acres of land.For instance, the largest such landfill, in Mumbai, is spread over 300 acres and contains 2.60 crore tonnes of waste..
Delhi's three landfills — Ghazipur, Bhalswa and Okhla — contain around 2.8 crore tonnes of waste.
MAINS VALUE ADDITION
GS-III -Economy
7,500 In ₹ crore, the amount withdrawn by foreign portfolio investors (FPIs) from the Indian equity markets in the first two weeks of October on concerns of monetary policy tightening by the U.S. Federal Reserve and other central banks
GS-III- Energy security
On average, India's coal mines use only two-thirds of the capacity, with some large ones using only 1%, says an analysis by Global Energy Monitor (GEM), a firm that tracks utilisation of the fuel-source internationally.
Need to efficiently use old mines rather than new ones
PRELIMS
Global hunger index released by NGOs Concern Worldwide (Ireland) and Welthungerhilfe (Germany)
The broad theme of the dialogue is 'India-Africa: Adopting Strategy for Synergising and Strengthening Defence and Security Cooperation'.
India and 50 African countries adopted the 'Lucknow Declaration' at first India – Africa Defence Minister's Conclave. Regards peace ,maritime security( Indo-pacific ) & terrorism.
Sports
India (71/2 in 8.3) win Women's Asia Cup Cricket by defeating Sri Lanka (65/9 in 20) by 8 wickets in final at Sylhet, Bangladesh.
Sports Ministry to set up India's first dietary supplements testing facility at National Forensic Science University in Ahmedabad
Aimchess rapid 2022 – Indian Arjun Erigaisi stuns world champion Magnus Carlsen.; Abdusattorov wins
Places in news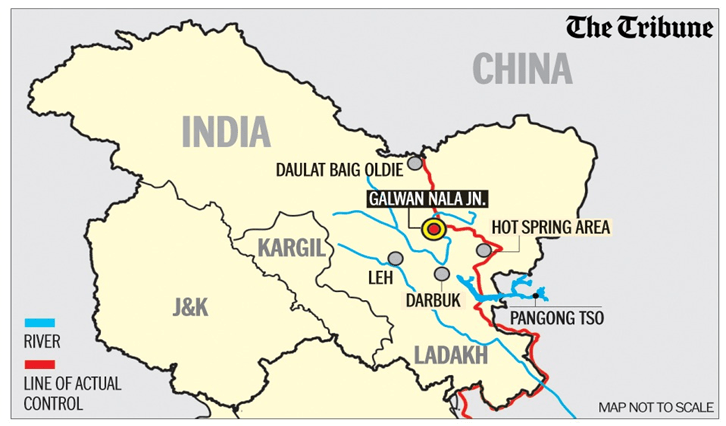 ---