12 November
Content  

Maulana Azad
Sri Nadaprabhu Kempegowda
NGT Solid Waste Management Rules
Solar Energy Corporation of India (SECI)
Kisan Rail scheme
Cryptocurrency
Data section Prelim
Maulana Azad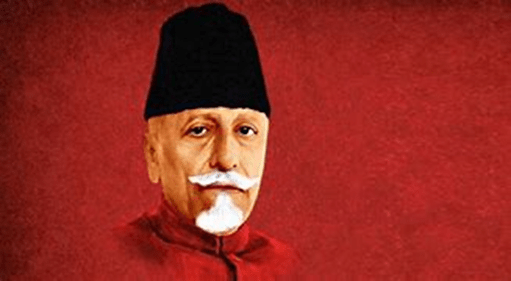 Context-The Prime Minister, Shri Narendra Modi has paid tributes to Maulana Azad on his birth anniversary.
Writings
Abul Kalam began writing at an early age and started publishing poetry and articles by age of eleven. He wrote under the pen name 'Azad', which later became his identity.
In 1912, Azad started publishing a weekly called 'Al-Hilal' which he used to question British policies.
Azad soon started another weekly, 'Al-Balagh' which ran until he was booked under Defence of India Regulations in 1916.
He was a proponent of Hindu-Muslim unity and kept views that were radical and liberal for the Muslims of that time.
Education
'Maulana', as Azad was fondly referred to, headed constituent assembly debates which went on to shape many of the policies, especially those related to education. He believed that India as a nation should aspire for high educational standards and never compromise on that count.
He was an intellectual at par and his dedication to the field of education is unparalleled as he envisages a liberal and humanitarian education system. His idea was a fusion of eastern and western concepts to bring about wholesome and integrated personality to the education system.
In 1920, Azad along with fellow Khilafat leaders M. A. Ansari and Ajmal Khan founded the Jamila Milia Islamia in Aligarh as higher education institute managed entirely by Indians without any British support.
As the first education minister of the country from 1947 to 1958, Abul Kalam Azad advocated for free and compulsory primary education for all children up to the age of 14 as he believed it was the right of all citizens.
Later, he went on to establish the Jamia Millia Islamia in Delhi in 1935 from Aligarh and contributed to the setting up of the IITs, IISc, and School of Planning and Architecture.
He was also one of the brains behind the University Grants Commission, India's higher education regulator, and played a key role in the establishment of other educational institutions.
Timeline
1905: Azad opposed the Bengal partition of 1905 and became increasingly active in revolutionary activities and was associated with revolutionaries like Aurobindo Ghosh and Shyam Sundar Chakravarty.
1908: Azad's trip to Egypt, Syria, turkey, and France brought him in contact with many revolutionaries related to the Young Turk movement and the Iranian revolution. This developed and shaped his political views towards nationalism.
1909: He objected to separate electorates for Muslims under the Morley-Minto reforms and wrote extensively against is it in his weekly Al-Hilal.
1916: He was banned and deported to Bihar for his revolutionary writing until 1920. He was released after World War I.
1920: After his release, Azad, already inspired by Mahatma Gandhi's philosophy of non-cooperation to fight the British, started leading the Khilafat Movement, launched by Indian Muslims to demand that the British preserve the authority of the Ottoman Sultan as Caliph of Islam after World War I.
He supported the Non-cooperation Movement (1920-22) and entered the Indian National Congress during this time. He was elected the president of the All India Khilafat Committee.
1923: At 35, he became the youngest person to become the president of the Indian National Congress.
Azad grew close to Gandhi through their deep passion for religion and simple living. He began to spin his clothes using khadi on the charkha and began frequently living and participating in the ashrams organized by Gandhi. Though deeply committed to non-violence himself, Azad also grew close to fellow nationalists like Jawaharlal Nehru, Chittaranjan Das, and Subhas Chandra Bose.
1924: Azad served as president of the 1924 Unity Conference in Delhi, using his position to work to reunite the Swarajists and the Khilafat leaders under the common banner of the Congress.
Azad served on the Congress Working Committee and in the offices of the general secretary and president many times.
1928: Azad endorsed the Nehru Report, which was criticized by the Ali brothers and Muhammad Ali Jinnah. Azad endorsed the ending of separate electorates and called for an independent India to be committed to secularism.
At the Congress session in Guwahati, Azad endorsed Gandhi's call for dominion status for India within a year.
1930: He participated in Salt Satyagraha and was arrested and jailed for a year and a half. He was released after the Gandhi-Irwin pact of 1931.
1936: At the congress session in Lucknow, Azad backed the election of Nehru as Congress president and supported the resolution endorsing socialism.
1938: Azad served as an intermediary between the supporters of and the Congress faction led by Congress president Subhas Bose, who criticized Gandhi for not launching another rebellion against the British.
1940: He again became the president of Congress and remained in the post till 1946.
1942: He along with the rest of the leadership was arrested and put in jail for four years for participating in the Quit India movement.
1944: Azad was against Gandhi Ji holding talks with Jinnah in Mumbai before independence.
Azad was strongly against the Partition of India. He was deeply affected by the violence witnessed during the Partition. Azad travelled through the violence-affected regions of Bengal, Assam, and Punjab and contributed to establishing the refugee camps and ensuring the supply of food and other basic resources.
---
Sri Nadaprabhu Kempegowda
Context-PM unveils 108-feet-long bronze statue of Sri Nadaprabhu Kempegowda in Bengaluru
Nadaprabhu Kempegowda, a 16th century chieftain of the Vijayanagara empire, is credited as the founder of Bengaluru.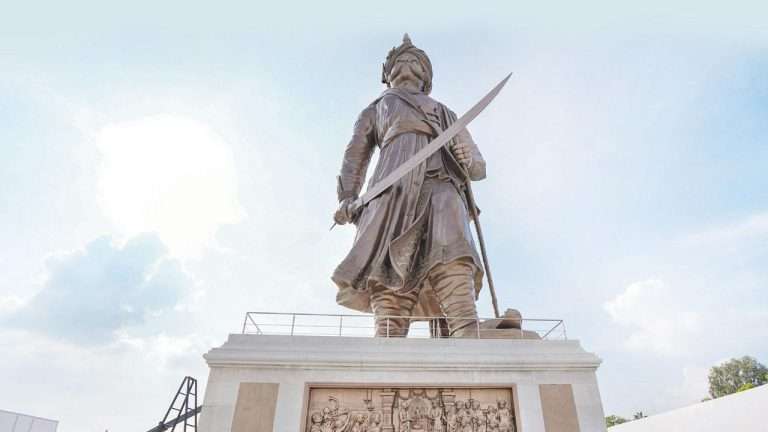 It is said that he conceived the idea of a new city while hunting with his minister, and later marked its territory by erecting towers in four corners of the proposed city.
Kempegowda is also known to have developed around 1,000 lakes in the city to cater to drinking and agricultural needs.
He was from the dominant agricultural Vokkaliga community in south Karnataka.
His name is everywhere in the city – the Kempegowda International Airport, the Kempegowda Bus Stand, and even the main metro station in the city is called Nadaprabhu Kempegowda metro station. An arterial road in the old city is called the K G Road or the Kempegowda Road.
NGT
Solid Waste Management Rules
Context-Month after NGT fine for waste, govt. yet to decide on how to pay
What is National Green Tribunal (NGT)? It is a specialised body set up under the National Green Tribunal Act (2010) for effective and expeditious disposal of cases relating to environmental protection and conservation of forests and other natural resources
The Tribunal comprises of the Chairperson, the Judicial Members and Expert Members. They shall hold office for term of five years and are not eligible for reappointment.
The NGT deals with civil cases under the seven laws related to the environment, these include:
The Water (Prevention and Control of Pollution) Act, 1974
The Water (Prevention and Control of Pollution) Cess Act, 1977
The Forest (Conservation) Act, 1980
The Air (Prevention and Control of Pollution) Act, 1981
The Environment (Protection) Act, 1986
The Public Liability Insurance Act, 1991
The Biological Diversity Act, 2002
Two important acts – Wildlife (Protection) Act, 1972 and Scheduled Tribes and Other Traditional Forest Dwellers (Recognition of Forest Rights) Act, 2006 have been kept out of NGT's jurisdiction.
---
Major highlights of the new SWM Rules, 2016
Segregation at source
The new rules have mandated the source segregation of waste in order to channelize the waste to wealth by recovery, reuse and recycle. Waste generators would now have to now segregate waste into three streams- Biodegradables, Dry (Plastic, Paper, metal, Wood, etc.) and Domestic Hazardous waste (diapers, napkins, mosquito repellants, cleaning agents etc.) before handing it over to the collector.
Collection and disposal of sanitary waste:
The manufacturers or brand owners of sanitary napkins are responsible for awareness for proper disposal of such waste by the generator and shall provide a pouch or wrapper for disposal of each napkin or diapers along with the packet of their sanitary products.
Collect Back scheme for packaging waste:
As per the rules, brand owners who sale or market their products in packaging material which are non‐biodegradable, should put in place a system to collect back the packaging waste generated due to their production.
User fees for collection:
The new rules have given power to the local bodies across India to decide the user fees. Municipal authorities will levy user fees for collection, disposal and processing from bulk generators. As per the rules, the generator will have to pay "User Fee" to the waste collector and a "Spot Fine" for littering and non-segregation, the quantum of which will be decided by the local bodies.
Waste processing and treatment
It has been advised that the bio-degradable waste should be processed, treated and disposed of through composting or bio-methanation within the premises as far as possible and the residual waste shall be given to the waste collectors or agency as directed by the local authority.
The developers of Special Economic Zone, industrial estate, industrial park to earmark at least 5 per cent of the total area of the plot or minimum 5 plots/ sheds for recovery and recycling facility.
Limitations of the revised Solid waste management rules:
They fail to incentivize and impose a strict penalty in case of poor implementation.
The rules have not pushed for decentralized management of waste but have encouraged centralized treatment such as waste to energy, the present state of which is not good in the country.
The informal sector has been considerably neglected in the new rules.
It is not clear about the fine amount to be imposed on plastic manufacturers or how the monitoring system would be carried out
The need is for behavioral change on part of people when it comes to domestic waste generation and on part of authorities when it comes to implementing the rules framed is not adequately focused.
Kisan Rail scheme
Context – In a win-­win, Punjab to supply paddy straw to fodder shortage­ hit Kerala
Kisan Rails are the first ever multi commodity trains.

Earlier, Indian Railways had run single commodity special trains like Banana Specials etc.
These trains with refrigerated coaches will help in bringing perishable agricultural products like vegetables, fruits to the market in a short period of time.
These will ensure that agro products reach from one corner to another corner of the country.
These trains are a step towards realising the goal of doubling farmers' incomes by 2022.
These are expected to be a great help to the farmers, as freight of these trains will be charged as per parcel tariff of normal trains.
Cryptocurrency
Context- Yellen pushes for global cooperation on the regulation of cryptocurrency
A cryptocurrencyis a virtual currency secured by cryptography. It is designed to work as a medium of exchange, where individual ownership records are stored in a computerised database.
As per computer experts, any system that falls under the category of cryptocurrency must meet the following requirements.:
Absence of any centralised authority and is maintained through distributed networks
The system maintains records of cryptocurrency units and who owns them
The system decides whether new units can be created and in case it does, decided the origin and the ownership terms
Ownership of cryptocurrency units can be proved exclusively cryptographically.
The system allows transactions to be performed in which ownership of the cryptographic units is changed.
Types of cryptocurrency
The first type of crypto currency was Bitcoin, which to this day remains the most-used, valuable and popular. The competing cryptocurrencies that were created as a result of Bitcoin's success are known as altcoins. Some of the well known altcoins are as follows:
Litecoin
Peercoin
Namecoin
Ethereum
Cardana
---
Solar Energy Corporation of India (SECI)
Context-Solar Energy Corporation of India (SECI) participates in COP 27, Egypt
"Solar Energy Corporation of India ltd" (SECI) is a CPSU under the administrative control of the Ministry of New and Renewable Energy (MNRE), set up on 20th Sept, 2011 to facilitate the implementation of NSM and achievement of targets set therein. It is the only CPSU dedicated to the solar energy sector. It was originally incorporated as a section-25 (not for profit) company under the Companies Act, 1956. However, through an amendment by Government of India, the company has been converted into a Section-3 company, in 2015, under the Companies Act, 2013. The mandate of the company has also been broadened to cover the entire renewable energy domain.
Ministry of New and Renewable Energy (MNRE).
The Main Objectives of the Company are to:
Carry on busines's of generation, forecasting, purchasing, producing, manufacturing, importing, exporting, exchanging, selling and trading in power products and services in India and abroad
Own, manage, investigate, plan, promote, develop, design, construction, operation, maintenance, renovation, modernization of power projects in solar, on-shore/off-shore wind, geo-thermal, tidal, bio-gas, bio-mass, small hydro and other renewable energy sources in India and abroad
Plan and execute an integrated programme on development and implementation of renewable energy projects
Plan, develop, maintain, lease, hire, manage solar parks, infrastructure facilities, and all related ancillary facilities & services in India and abroad
Vision
To build 'Green India' through harnessing abundant solar radiation and to achieve energy security for the country.
Mission
To become the leader in development of large scale solar installations, solar plants and solar parks and to promote and commercialize the use of solar energy to reach remotest corner of India.
To become leader in exploring new technologies and their deployment to harness solar energy.
Education
The 2023 edition of the QS world university ranking reckons that three of India's higher educational institutions amongst the top 200 of the world. Another three are counted among the top 300 whereas two more in the top 400.
The Times Higher Education (THE) ranking places only one Indian institution among the top 400 of the world.
'Eat Right Station' certification
Indian Railways' Bhopal Railway Station has been awarded a 4- star 'Eat Right Station' certification for providing high-quality, nutritious food to passengers. This certification is granted by FSSAI to railway stations adhering to standard food storage and hygiene practices. The 'Eat Right Station' certification is awarded by FSSAI to railway stations that set benchmarks in providing safe and wholesome food to passengers.