1 December 2022
Content  
Pataliputra
Data
Binturong
Hon.PM's Article  
Pataliputra
Pataliputra, an ancient city founded at the confluence of the Sone and Ganga rivers. Originally founded by the Magadhan ruler Ajatshatru.
Travellers
The Greek traveller Megasthenes who came as an ambassador to the court of the Mauryas, praised Pataliputra's local self-government and the sense of honesty among locals. His book Indika is all but lost, but it has been quoted by several historians
A city of dynasties
An important city during the time of the Magadhan rulers, which then became the capital of the Nandas and later the Mauryas, the Guptas and the Palas
Megasthenes in Indika
Fa-Hien in the 4th – wrote about it in 'A Record of Buddhist Kingdoms' wherein he called Patna, 'the city of flowers'.
Hiuen Tsang 7th century- Spent 6 years here
British traveller Ralph Fitch came to Patna in 1586 and described it as "a very long and great Town with a flourishing trade in cotton, sugar and opium",
Scottish physician Francis Buchanan described it in unflattering expression, "difficult to imagine a more disgusting place".
For Reference Pataliputra: The City of Five Empires – Historic Mysteries
According to the World bank report, "Climate investment opportunities in India's cooling sector
From 2030, 160 million to 200 million people can be exposed to lethal heat waves in India every year, and nearly 34 million Indians will face job losses due to heat stress ¬related productivity decline. By 2037, the demand for cooling is likely to be eight times more than the current level
National Family Health Survey 5
National Family Health Survey 5 data, every second Indian woman is anaemic, every third child is stunted and malnourished, and every fifth child is wasted.
FAO Food Security Report for 2021
According to an FAO Food Security Report for 2021, India ranks 101 out of 116 countries in the Global Hunger Index 2021, with a 15.3% undernourished population, the highest proportion of stunted children (30%), and wasted children (17.3%)
Binturong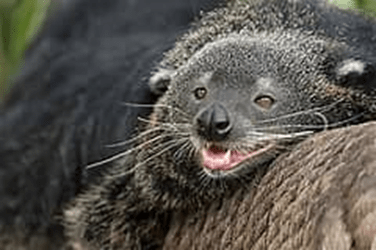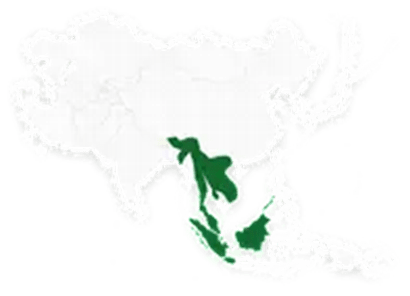 The binturong, also known as the bearcat, is a viverrid native to South and Southeast Asia. It is uncommon in much of its range, and has been assessed as Vulnerable on the IUCN Red List because of a declining population trend that is estimated at more than 30% since the mid-1980s.
The binturong is the only living species in the genus Arctictis.
The binturong occurs from India, Nepal, Bangladesh, Bhutan, Myanmar, Thailand, Malaysia to Laos, Cambodia, Vietnam and Yunnan in China, and Sumatra, Kalimantan and Java in Indonesia to Palawan in the Philippines
The binturong is active during the day and at night. Three sightings in Pakke Tiger Reserve were by day
Major threats to the binturong are habitat loss and degradation of forests through logging and conversion of forests to non-forest land-uses throughout the binturong's range
India included the binturong in CITES Appendix III and in Schedule I of the Wild Life Protection Act 1973, so that it has the highest level of protection.
---
Hon.PM's Article
Key words
"One Earth, One Family, One Future"
Panch tatva– earth, water, fire, air and space Housing one sixth of humanity, and with its immense diversity of languages, religions, customs and beliefs, India is a microcosm of the world.
Our priorities will focus on healing our "One Earth", creating harmony within our "One Family" and giving hope for our "One Future".
For healing our planet, we will encourage sustainable and environment friendly lifestyles, based on India's tradition of trusteeship towards nature.
For promoting harmony within the human family, we will seek to depoliticise the global supply of food, fertilizers and medical products, so that geopolitical tensions do not lead to humanitarian crises. As in our own families, those whose needs are the greatest must always be our first concern.
For imbuing hope in our future generations, we will encourage an honest conversation among the most powerful countries — on mitigating risks posed by weapons of mass destruction and enhancing global security. India's G-20 agenda will be inclusive, ambitious, action oriented, and decisive