5 OCTOBER 2022 CURRENT AFFAIRS
CONTENT

Indian Heritage and languages
Personalities
Welfare Schemes for Vulnerable Sections
Ethics
Indian Heritage and languages
The Prime Minister, Shri Narendra Modi has appreciated efforts of the citizens to do cricket commentary in Sanskrit. He also shared his Mann Ki Baat clip where he had shared a similar effort in Kashi.
SHYAMJI KRISHNA VERMA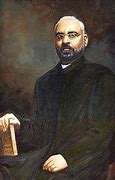 The Prime Minister paid tributes to revolutionary freedom fighter Shyamji Krishna Varma on his birth anniversary (4th October).
an Indian patriot, lawyer and journalist who founded the Indian Home Rule Society, India House and The Indian Sociologist in London.
On 18 February 1905, Shyamji inaugurated a new organisation called The Indian Home Rule Society. The first meeting, held at his Highgate home, unanimously decided to found The Indian Home Rule Society with the object of:
Securing Home Rule for India
Carrying on Propaganda in England by all practical means with a view to attain the same.
Spreading among the people of India the objectives of freedom and national unity.
He pursued a brief legal career in India and served as the Divan of a number of Indian princely states in India
Welfare Schemes for Vulnerable Sections
President of India launches 'HERSTART' – A start-up platform of Gujarat University for Women Entrepreneurs
---
Sewa Hi Sankalp Pledge by Railway Protection force
In furtherance of the pledge of "Sewa Hi Sankalp" by RPF, a pan India month long drive under the code name SAMSAR (SAMAJIK SAROKAR) incorporating the elements of several focused operations namely Operation "SEWA", Operation "Dignity", Operation "Nanhe Fariste", Mission "Jeewan Raksha" and Operation "Matrishakti" was conducted in the month of September 2022.
SEWA-
With a view to provide safe and comfortable journey, RPF personnel assist the elderly citizens, women, physically disabled and provide amenities like wheelchairs, stretchers, medical help, ambulances, Infant food etc. under operation "SEWA".
OPERATION NANHE FARISTE-
RPF personnel under the code name "Operation Nanhe Fariste" undertake the noble cause of identifying and rescuing children lost/runaway/separated from their family due to various reasons and in need of care & protection.
JEEVAN RAKSHA-
There are incidents wherein passengers trying to board/de-board a moving train, slip and fall with the risk of coming under the wheels of running train. In other instances, the individuals with suicidal tendency come in front of running train with intention to end their lives. RPF personnel lookout for such cases and intervenes in the nick of time to save precious lives. Under mission "Jeevan Raksha"
OPERATION MATRISHAKTI–
RPF personnel, especially lady RPF personnel, go out of the way to help pregnant women passengers, experiencing labor pain during their train journey under "Operation Matrishakti".
---
Example for- Non violence
Prime Minister Narendra Modi spoke with Ukrainian President Volodymyr Zelenskyy on Tuesday and asserted that there can be no military solution to the Ukraine conflict, while also underlining that endangerment of nuclear facilities could have catastrophic consequences.
---