CONTENTS
Modhera sun temple
UN Peacekeeping
ADR
Tax revenue
Corneal blindness
Prelims
Places in news
PIAS NEWS 10 OCTOBER 2022
GS- I, III- ART & CULTURE , ENERGY
MODHERA
CONTEXT – Prime Minister Narendra Modi, while declaring Modhera village in Gujarat India's first 24×7 solar-powered village.
Significance
Continuous electricity which will lead to development
Excess Power can be sold to State utilities and earn money improving livelihood.
To counter climate change
Sun Temple, Modhera
The Sun Temple is a Hindu temple dedicated to the solar deity Surya located at Modhera village of Mehsana district, Gujarat, India.
It is situated on the bank of the river Pushpavati.
It was built after 1026-27 CE during the reign of Bhima I of the Solanki dynasty.(11th century)
No worship is offered now and is protected monument maintained by Archaeological Survey of India.
The temple complex has three components: Gudhamandapa, the shrine hall; Sabhamandapa, the assembly hall and Kunda, the reservoir
There is a massive rectangular stepped tank called the surya kund in front of it, perhaps the grandest temple tank in India.
Every year, at the time of the equinoxes, the sun shines directly into this central shrine of the temple.
Māru-Gurjara architecture, Chaulukya style or Solaṅkī style, is the style of West Indian temple architecture that originated in Gujarat and Rajasthan from the 11th to 13th centuries, under the Chaulukya dynasty.
The temple was attacked and invaded twice, first by Mahmud of Ghazni during his raid of Gujarat and then by Alauddin Khilji.
The Union Home Minister announced that the Ahmedabad Railway Station at Kalupur in Ahmedabad City will be developed on the theme of Modhera Sun Temple in the next five years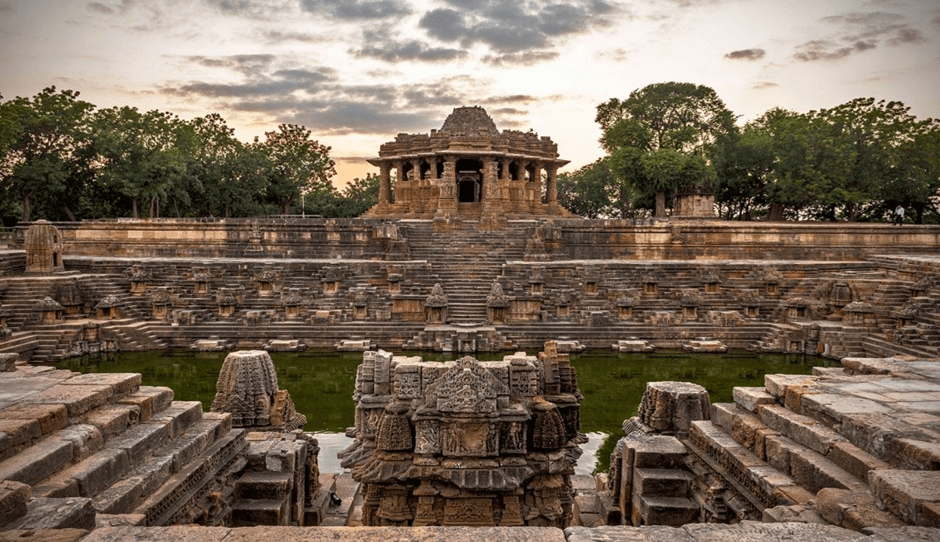 PYQ – Which of the following is/are famous for Sun temples? (2017)
Arasavalli
Amarakantak
Omkareshwar
Select the correct answer using the code given below :
1 only
2 and 3 only
1 and 3 only
1, 2 and 3
TOPIC – GS-II – International organisations and its mandate
UN PEACEKEEPING
CONTEXT – A spate of attacks on United Nations Peacekeepers ( blue helmets) in the Democratic Republic of Congo (DRC) amid anti-UN protests in the past few weeks has left two BSF jawans dead.
ISSUES
Peacekeeping operations are in an environment that is deteriorating, both from the point of view of the political environment, but also the security environment.
Particularly the big operations in Africa, we are facing groups that are either terrorist groups or criminal groups and they are not interested in peace, they are not interested in stability, they are interested in chaos.
Issue of accountability- Human rights abuse
Way forward
There has to be a geographical balance in our peacekeeping operations – Need of variety of countries contributing to peacekeeping.
Troop- and police-contributing countries need to be involved in the process of making decisions.
Step up our efforts to make sure that our peacekeepers are better equipped, trained and prepared.
Need to have "robust" mandates, which require our peacekeepers to be proactive and to be able to go after all these armed groups.
India and UN Peacekeeping
India stands solidly committed to assist the UN in the maintenance of international peace and security with a proud history of UN peacekeeping dating back to its inception in the 1950s
Also, India's unique combination of being the largest democracy in the world with a strong tradition of respect for rule of law and the successful experience in nation building makes it particularly relevant in the context of twenty-first century peacebuilding
India today is the largest contributor of troops to UN peacekeeping operations (UNPKOs).
More than 200,000 Indian troops have served in 49 of the 71 UNPKOs deployed so far
India is the second largest troop contributor [TCC] with 7,676 personnel deployed in 10 out of 16 active UN Peacekeeping Missions
India has proposed a 10-point plan, including making those targeting UN peacekeepers more accountable.But it is very critical.
Background
The United Nations Peacekeeping Forces are employed by the World Organization to maintain or re-establish peace in an area of armed conflict
The UN may engage in conflicts between states as well as in struggles within states.
The UN acts as an impartial third party in order to prepare the ground for a settlement of the issues that have provoked armed conflict.
If it proves impossible to achieve a peaceful settlement, the presence of UN forces may contribute to reducing the level of conflict.
Peacekeeping by the United Nations is a role held by the Department of Peace Operations as "a unique and dynamic instrument developed by the organization as a way to help countries torn by conflict to create the conditions for lasting peace"
Peacekeepers monitor and observe peace processes in post-conflict areas and assist ex-combatants in implementing the peace agreements they may have signed.
Such assistance comes in many forms, including confidence-building measures, power-sharing arrangements, electoral support, strengthening the rule of law, and economic and social development
Financing
Collective responsibility of UN Member States
Decisions about the establishment, maintenance or expansion of peacekeeping operations are taken by the Security Council
Peacekeeping expenses are divided by the General Assembly based upon a formula established by Member States which takes into account the relative economic wealth of Member States among other things
Structure
A United Nations peacekeeping mission has three power centres
The first is the Special Representative of the Secretary-General, the official leader of the mission.This person is responsible for all political and diplomatic activity, overseeing relations with both the parties to the peace treaty and the UN member-states in general
The second is the Force Commander, who is responsible for the military forces deployed. They are a senior officer of their nation's armed services, and are often from the nation committing the highest number of troops to the project
The Chief Administrative Officer oversees supplies and logistics, and coordinates the procurement of any supplies needed
GS-II -Non governmental organisations.
ASSOCIATION OF DEMOCRATIC REFORMS
Type – NGO
HQ – New delhi
Purpose – Bringing Democratic Reforms in India through Political and Electoral advocacy.
ADR came into existence in 1999 when a group of Professors from the Indian Institute of Management Ahmedabad and Bangalore filed a PIL with the Delhi High Court regarding the disclosure of the criminal, financial and educational background of the candidates contesting elections.
Reports – ADR has become the single data point for information/analysis of background details (criminal, financial and others) of politicians and of financial information of political parties. In the last few years, based on ADR's report and data , a huge number of coverage was received in print and online media .
Example- July 2022, ADR reported that about 91% of the total donations received by regional political parties went to five parties: JD-U, DMK, AAP, IUML and TRS.
Achievements
2002-2003 = ADR's petitions resulted in a landmark judgment by the Supreme Court of India by making it mandatory for the candidates contesting elections to file self sworn affidavits (Form 26) declaring full information regarding their criminal, financial and educational background.
2008- ADR obtained a landmark ruling from the Central Information Commission (CIC) stating that Income Tax Returns of Political Parties would now be available in the public domain
May 2014: The Delhi HC issued notices to the Government and the ECI on a petition filed by ADR to monitor election expenditure of political parties.
TAX REVENUES
India's net direct tax collections till October 8 in the financial year 2022-23 have risen to ₹7.45 lakh crore, more than half of the Budget targets.
Underlining that direct tax collections continue to register a steady growth.
Gross direct tax collections reached ₹8.98 lakh crore by Saturday, 23.8% more than in the corresponding period of 2021-22.
After adjusting for refunds, net direct tax revenues now constitute 52.46% of the total Budget Estimates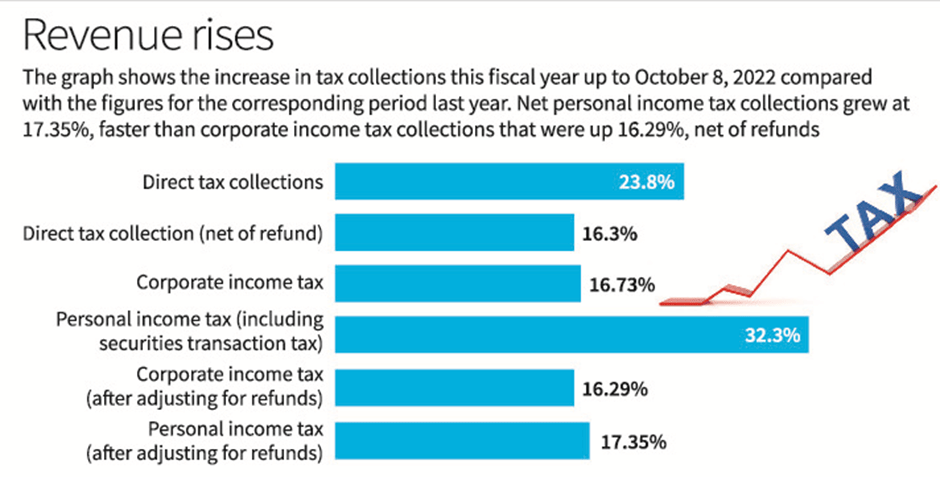 GS- III – Health
CORNEAL BLINDNESS
Stats-,
Goa, Jammu and Kashmir, some northeastern States, Andaman and Nicobar Islands and Lakshadweep recorded zero cornea collection in 2021-22, according to RTI data.
Topping the list for cornea collection is Karnataka, Tamil Nadu, Telangana and Andhra Pradesh.
According to the National Blindness Survey from 2015 to 2019, nearly 4.8 million people are visually challenged in India with corneal blindness the second common type accounting for 7.4% of the cases.
The total number of cornea transplants fell from 30,740 in 2016-17 and 24,783 in 2021-22 to a low 11,859 during the pandemic.
Issues /constraints in achieving the targets for donated eyes and cornea collection
lack of awareness,
Financial constraints
myths surrounding eye donation
Inadequate eye banking facilities- 40-50% of the donated eyes/corneas were utilised for corneal transplantation annually.
Not all the collected corneas were found suitable for corneal transplantation because of various medical reasons such as poor quality due to age of the donor, pre-existing degeneration and diseases.
Steps by Government
Recurring grant to eye banks for transportation, storage and collection of donated corneas
Non-recurring grant to eye banks in the public sector to meet the cost of ophthalmic equipment, providing free supply of cornea preservation and storage medium to government eye banks
Provide in-service training to eye surgeons.
Blindness
Visual impairment is when a person has sight loss that cannot be fully corrected using glasses or contact lenses.
Defined by NPCB as : Inability of a person to count fingers from a distance of 6 meters or 20 feet (technical definition), Vision 6/60 or less with the best possible spectacle correction , Diminution of field vision to 20 feet or less in better eye
National Programme for Control of Blindness-NPCB- was launched in the year 1976 as a 100% Centrally Sponsored scheme with the goal to reduce the prevalence of blindness from 1.4% to 0.3%. As per Survey in 2001-02, prevalence of blindness is estimated to be 1.1%
The National Blindness and Visual Impairment Survey 2019.
The survey was conducted by the AIIMS, Delhi and Union Ministry of Health and Family Welfare.
Cataract is the leading cause of blindness in people above 50 years, according to the survey.

The prevalence of blindness in India is 99%.
Bijnor, Uttar Pradesh has the highest population suffering from blindness.
PRELIMS
Buddhist devotees and monks prays at the Shwedagon pagoda during the full moon day of Thadingyut, the lighting festival to mark the end of Buddhist Lent, in Yangon, Myanmar.
The Thadingyut festival is held at the end of Buddhist Lent marking the legend of Buddha's descent from heaven after he sermonised the Abhidamma to his mother who was born in heaven.
Malabar exercise- Navy -Participants – India, Australia, Japan and the U.S. Japan will host the 2022 edition.
The Indian Navy will participate in the International Fleet Review (IFR) being hosted in the first week of November to commemorate the 70th anniversary of the Japanese Maritime Self Defence Force (JMSDF).
PLACES IN NEWS
Hurricane Julia -Landfall on Nicaraguan coast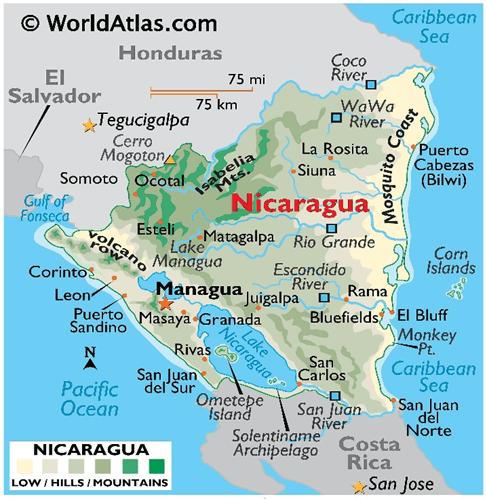 Zaporizhia is a city on the Dnieper River in southeastern Ukraine
Sistan and Balochistan Province is the second largest province of the 31 provinces of Iran, after Kerman Province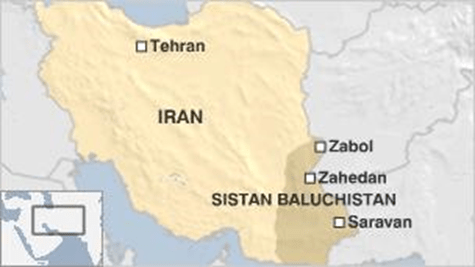 QUOTES- PRESIDENT – NEVER FORGET YOUR DUTIES TOWARDS MOTHERLAND
---